From the heart of Europe to the entire world
For nearly 25 years, FreeLens has been supporting television networks worldwide in their outdoor productions, covering large-scale national and international events, news coverage, and the creation of reports and documentaries. We are specialists in Live broadcasting and Storytelling.
Do you need multi-camera coverage for a concert? Are you planning to produce your next TV show outdoors? Are you looking to live-stream your upcoming event?
FreeLens offers a wide range of solutions tailored to your needs and budget. With over 20 years of experience in capturing major international, cultural, or historical events, FreeLens provides technical, organizational, and transmission solutions.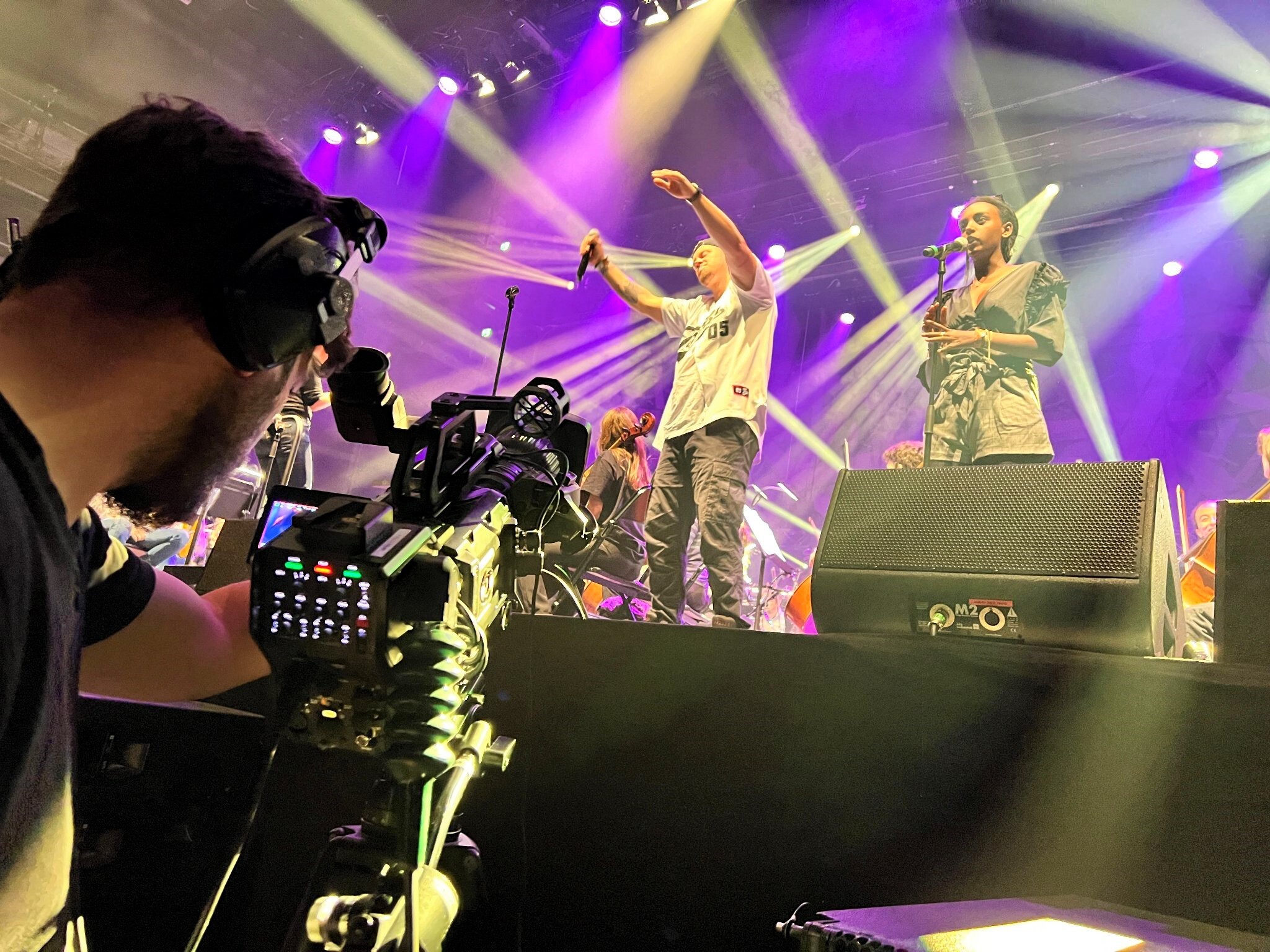 Depending on your needs, FreeLens can set up up to 14 cameras, which we can complement with our special equipment such as cranes, steadicams, wireless cameras, and tracking systems, etc. Our services also include video, audio, and lighting installations, as well as satellite and IP transmission.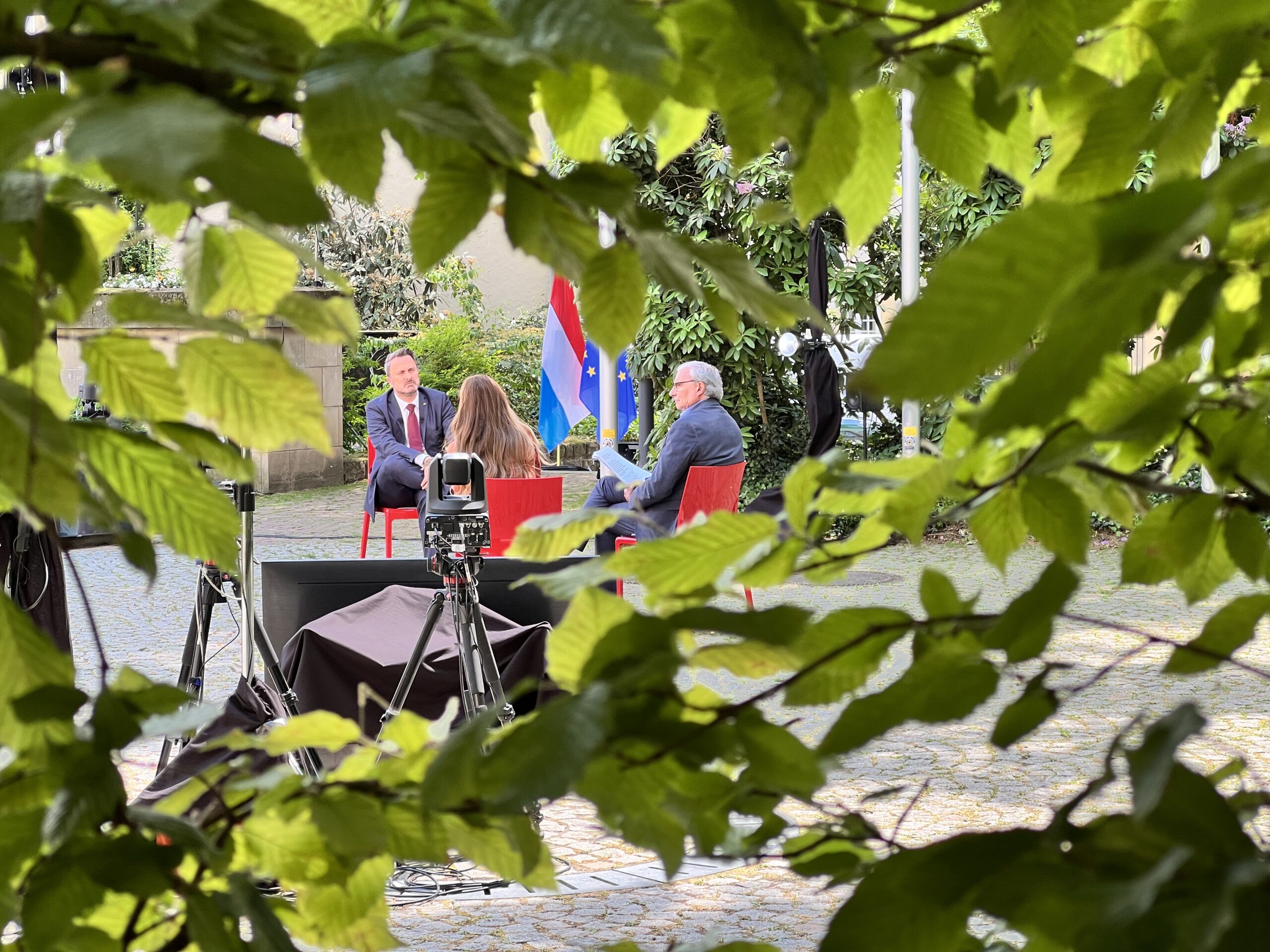 From our headquarters in Luxembourg, our coordination service operates 24/7 to organize shoots and the logistics associated with travel. Our team's experience, gained from working with major international television newsrooms, allows for efficient, quick, and responsive support to meet the demands of the field and clients. On location, our team members are seasoned professionals and can operate in any operational environment. Thanks to our experience, we can dispatch equipment and personnel to anywhere in the world in record time.
Our expertise is recognized by the four largest global audiovisual agencies. EBU (European Broadcasting Union), AFP (Agence France Presse), Associated Press, and ENEX (European News Exchange) have validated our production protocols and entrust us with new productions every day. Our ENG package includes providing a complete filming team (cameraman, sound engineer, camera kit, sound kit, and lighting kit). Our Satellite News Gathering (SNG) vehicles transmit live HD feeds in real-time from wherever the news is happening.
Having covered major conflicts and global events for over 20 years, FreeLens fully understands the needs of broadcasters. Built on meticulously organized communication, the success of our projects, especially those carried out in sensitive environments, is the cornerstone of a recognized and carefully orchestrated mechanism by our peers.
Our unique references speak for themselves, including press conferences with the Luxembourg Prime Minister and Government, presidential and legislative elections in France, elections in Germany, visits by the Pope to Africa, funerals of Jacques Chirac, Johnny Hallyday, Nelson Mandela, Simone Veil at the Pantheon, the war in Mali, the war in Iraq, the Paris attacks, Hurricane IRMA, the earthquake in Haiti, the Ebola crisis in Guinea, Vladimir Putin's state visit, the centenary of the Battle of Verdun, the centenary of World War I, the anniversary of the Normandy landings, the Russo-Ukrainian conflict, and more.
As a partner of major sporting events, FreeLens' expertise adapts to all types of sports competitions.
As a sports federation, organizer, or event partner, if you want to broadcast your event as widely as possible, FreeLens' solutions are exactly what you need.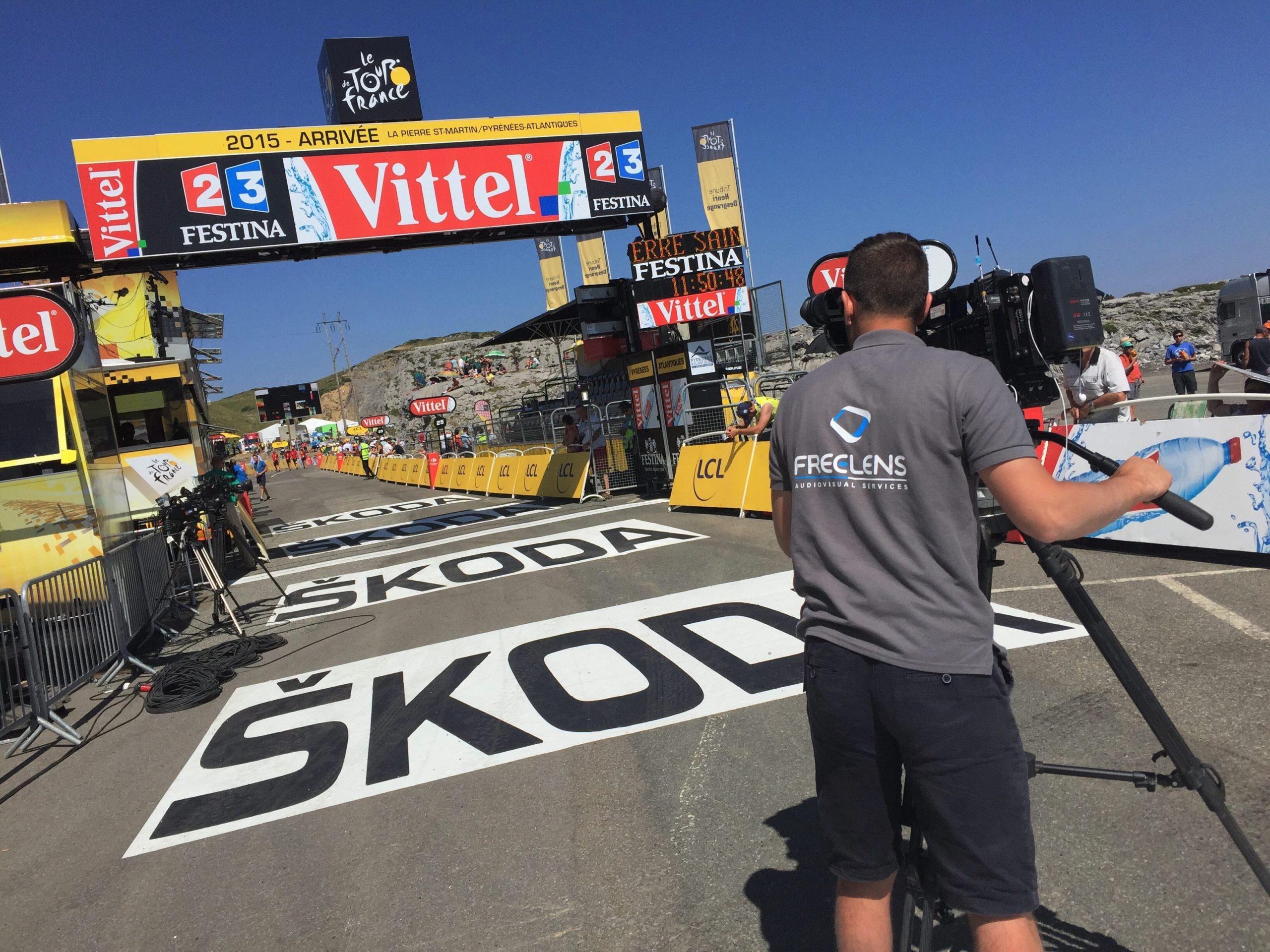 For capturing, we offer a customized setup and can complement it with our special equipment. We also organize outdoor TV studios for "post-match analysis." Regardless of the location of the sports event, FreeLens broadcasts your HD footage live to television networks worldwide, thanks in part to our Satellite News Gathering (SNG) vehicles.
Our unique references speak for themselves, including the Tour de France, European Football Championship, Euromeet and more.
FOOTBALL | CYCLING | SWIMMING | HANDBALL | BASKETBALL | MOTOR RACING | AVIATION | TABLE TENNIS |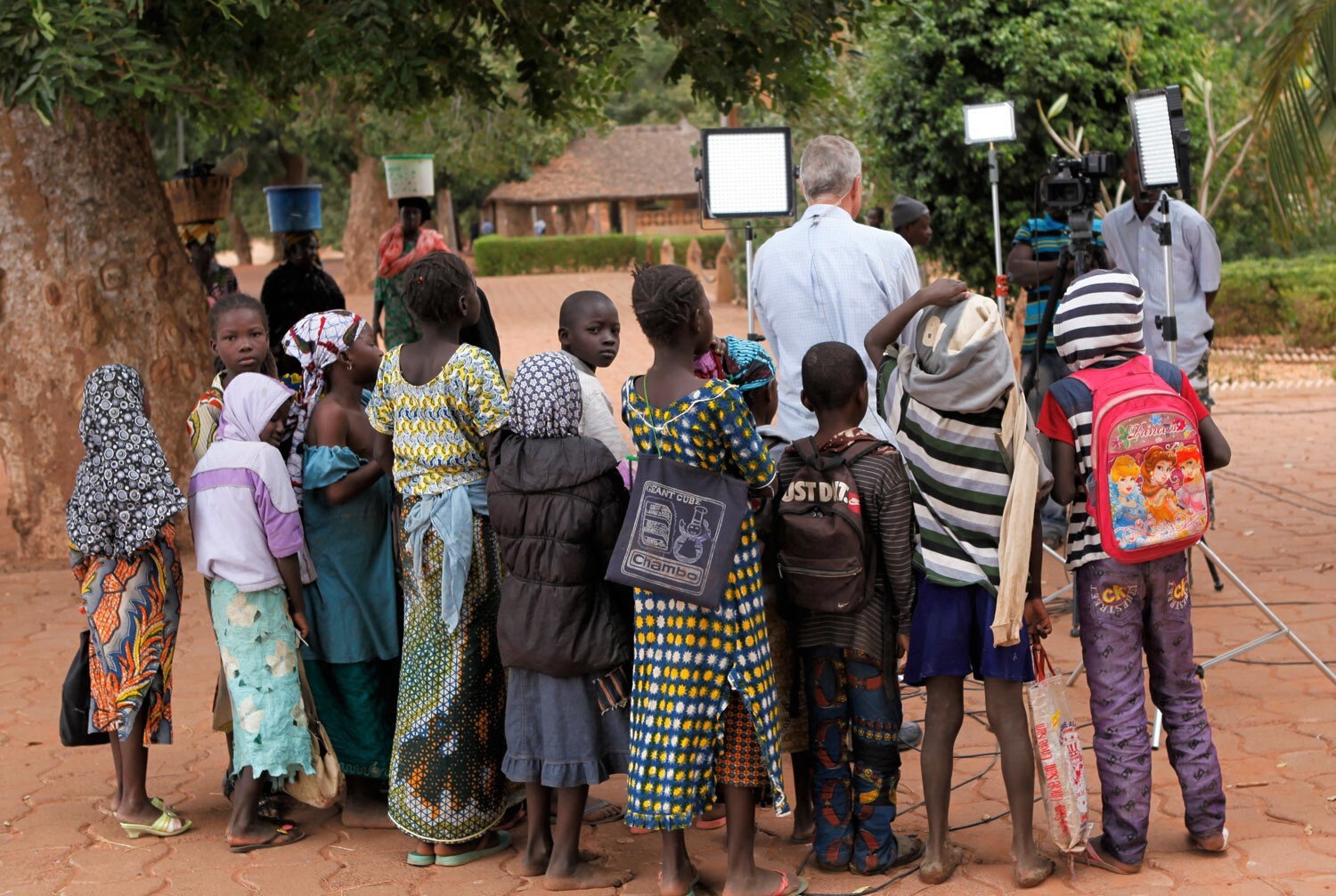 As recognized content producers, FreeLens offers a different perspective on the world around us. Broadening horizons, expanding viewpoints, and promoting tolerance by understanding different perspectives could be our mission. We are primarily craftsmen of imagery and uniquely approach each project.
For twenty years, we've been narrating the world through the stories of men and women whose faces are reflected in our lenses. We create reports and documentaries for the world's largest international television networks. From conception to post-production, we have complete control over the production process. We have the skills, personnel, and equipment to produce high-quality short or feature-length documentaries. We collaborate with independent authors and journalists to tackle subjects that can touch or engage the audience.
We are part of several international production company networks with whom we work closely. We adhere to international production standards defined by the European Broadcasting Union. Our local contacts and the high standards of our network ensure a consistent result, even if a destination is not accessible for our own teams.
Our unique references speak for themselves, including "The Road to Le Mans" for Speed TV USA, "The Pain Inside" for Al Jazeera World, "Mayotte Paradis Perdu" for TF1, "Boulle l'École des Arts" for TF1, "La Face Cachée de la Terre" for France Télévision...
DOCUMENTARIES | REPORTS | DOCUMENTARY SERIES | FEATURE FILMS