Equipped with satellite antennas since the 1990s, FreeLens has transmitted major events that have marked the history of recent years.
Presidential elections in France, the funeral of Nelson Mandela in South Africa, Operation Serval in Mali, the war in Iraq, the earthquake in Haiti, the anniversary of the Normandy landings, the funerals of Johnny Halliday and Jacques Chirac, the entry of Simone Weil into the Pantheon... Through these large-scale productions, FreeLens has acquired unique expertise in ensuring the transmission of all types of events.
High-speed transmissions (satellite, 5G, IP)
Point-to-point transmission, Full duplex (bidirectional transmission between 2 locations), Multiplex (multipoint link for interactivity between multiple locations), 4G/5G, FreeLens offers all the solutions tailored to your needs.
We have our own transmission vehicles (SNG) covering all of Europe. Our SNGs are equipped with the latest HD encoding technologies. Onboard redundancy (inverters, backup power generators, backup encoders) ensures increased live broadcast security.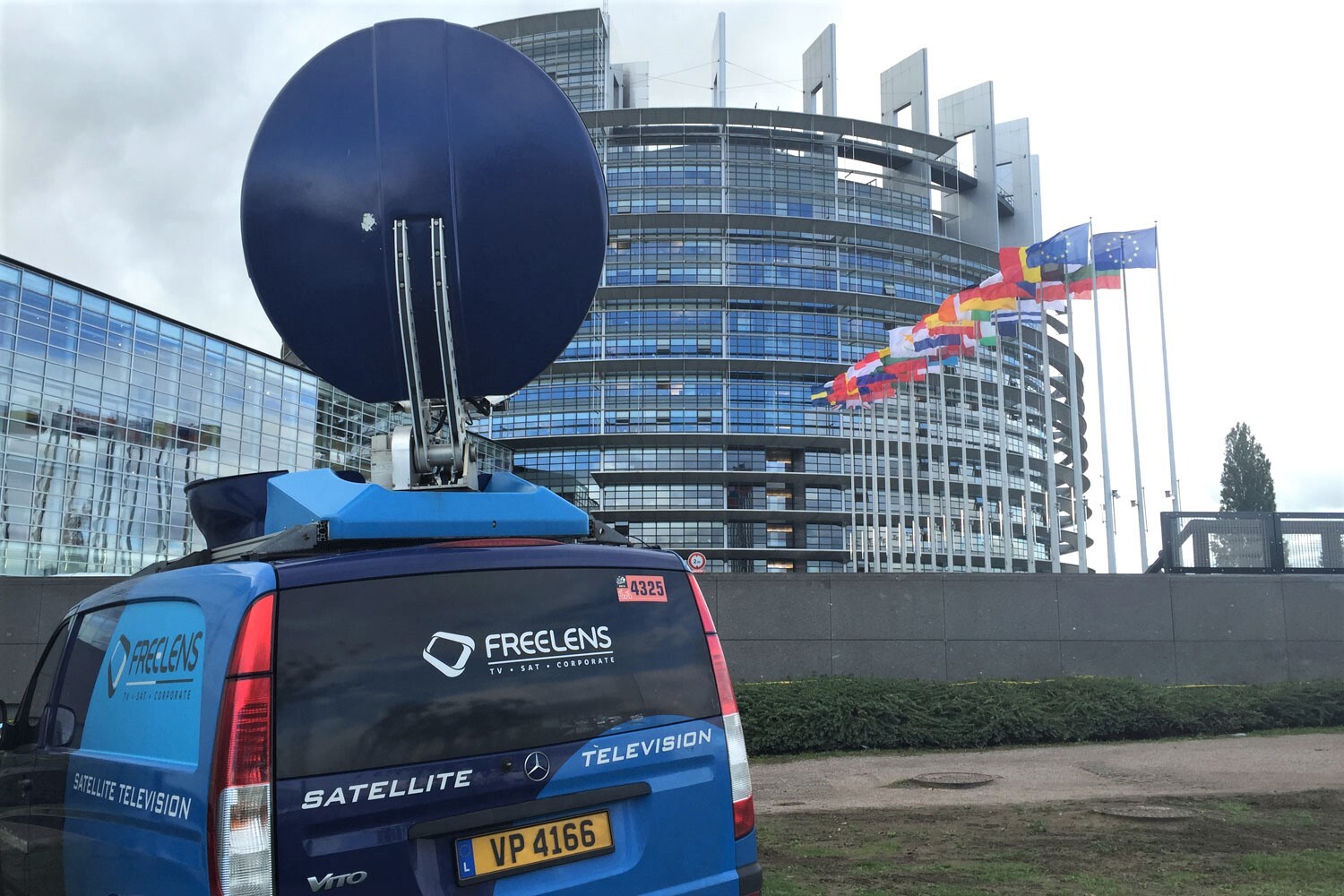 For distant destinations, our portable fly-away antennas travel by plane as regular checked baggage under the IATA standard. Our cooperation agreements with satellite networks (Eutelsat, Intelsat, SES, etc.) allow us to promptly reserve bandwidth on all satellites worldwide to meet any demand.
To quickly set up a duplex with a lightweight team anywhere without loss of quality, we have the LiveU system using 4G/5G technology.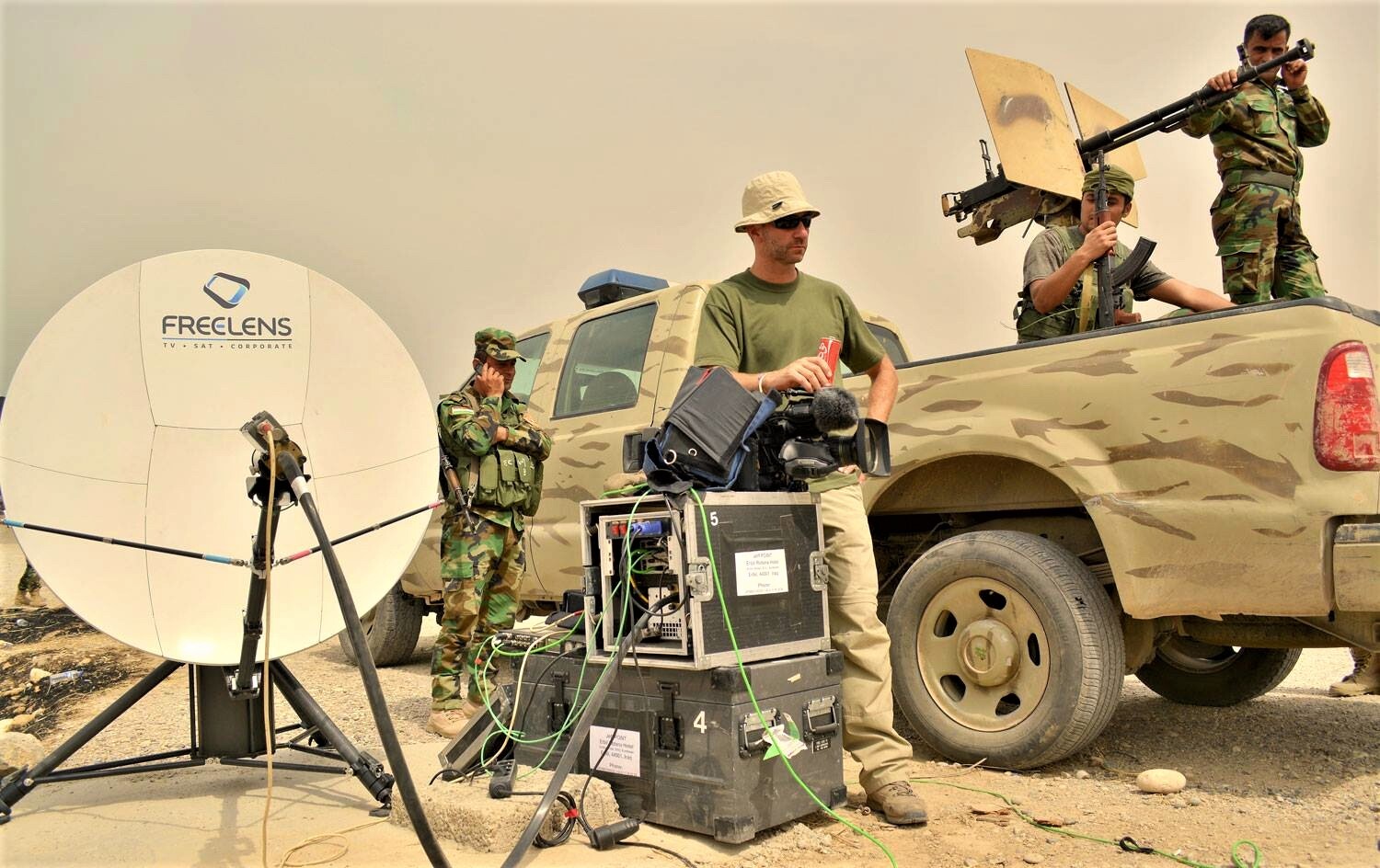 Internet, a plug-and-play solution everywhere
To overcome the absence of networks, we provide high-speed connectivity wherever you are. Our satellite IP connections, using the NewsSpotter service, guarantee speeds of up to 10Mbps in both upload and download. These speeds allow for sending a feed to an HD TV channel, streaming in HD on the web, establishing point-to-point connections, and going live from any location, even if it's not connected.
Our satellite vehicles and portable Ka Sat antennas ensure SDSL connectivity for livestreaming, internet access for mobile press rooms, the creation of Wi-Fi hotspots in "offline" areas, mobile web access for remote offices, and IP telephony.